KIm Wyly's painting, "RoundAbout," was selected for the cover of Modern Luxury Aspen Magazine Gallery Guide!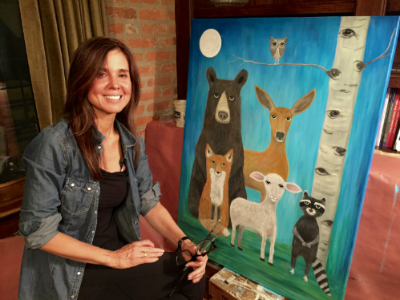 Kim Wyly is a graduate of the University of Texas at Dallas and has studied bronze sculpture and painting at SMU. She is represented by Elliott Yeary Gallery in Aspen. Kim contributes 20% of her proceeds from art sales to charity and is active in community service. She is married and has lived in Dallas since 1992.

Link to Elliott Yeary Gallery: http://www.elliottyeary.com/collections/kim-wyly


Artist's Statement:
I enjoy many different mediums of art, including photography, bronze sculpture, and oil painting. I often use symbolism to reflect my feelings and dreams and to transfer my subconscious mind to the canvas. Sometimes I use art as a form of journaling. Each painting is an exercise in working through emotions or experiences. Art, my family, and my faith in God have helped me through some of the most difficult times in my life. Art parallels life, in that it is a journey, and I am learning through the process. Art has taught me to live in the moment.